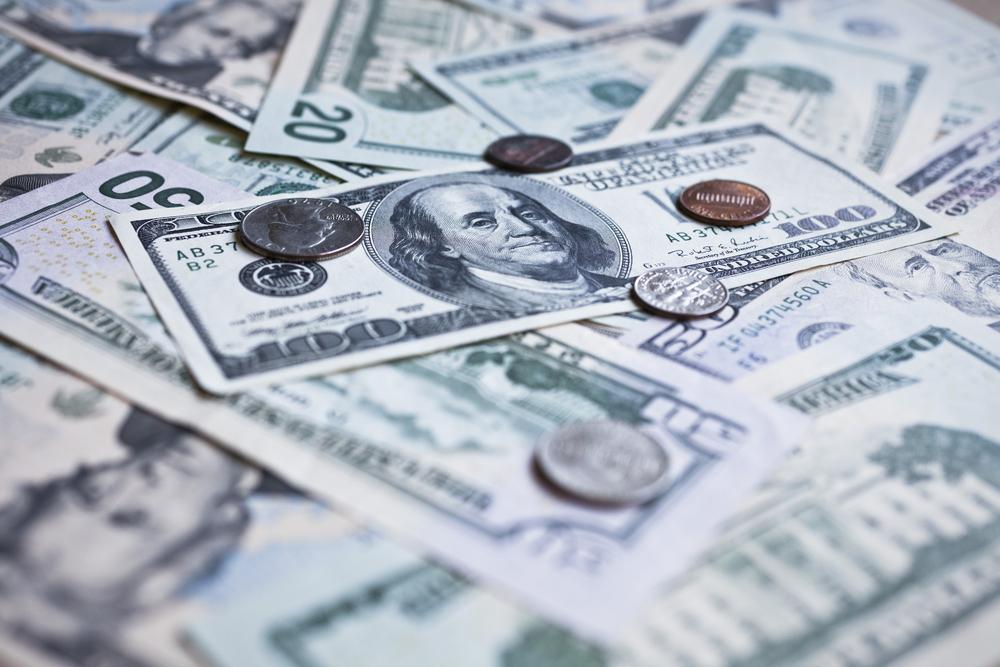 Indiana finished 10th in a new study by the Tax Foundation showing which states are best at structuring their tax systems
All 50 states tax private property and unemployment insurance, according to the foundation's analysis, which is titled the "2020 State Business Tax Climate Index." But several states do without certain major taxes, such as corporate income, individual income and sales.
Many of the highest-rated states lack one of these major taxes, although some states that levy all the major taxes had high scores. That's because their tax structures feature low rates and are broadly levied, the foundation reports.
Indiana also ranked 11th for its corporate tax, 15th for individual income taxes, 20th for sales taxes and second in the property tax category.
The states at the bottom of the ranking tend to have complex, non-neutral systems for raising revenues, along with relatively high tax rates, according to the authors of the analysis.
---
How Do State Tax Systems Measure Up?
| | | | | | | |
| --- | --- | --- | --- | --- | --- | --- |
| State | Overall Rank | Corporate Tax Rank | Individual Income Tax Rank | Sales Tax Rank | Property Tax Rank | Unemployment Insurance Tax Rank |
| Wyoming | 1 | 1 | 1 | 6 | 39 | 27 |
| South Dakota | 2 | 1 | 1 | 35 | 22 | 44 |
| Alaska | 3 | 26 | 1 | 5 | 25 | 46 |
| Florida | 4 | 9 | 1 | 23 | 13 | 2 |
| Montana | 5 | 21 | 25 | 3 | 12 | 20 |
| New Hampshire | 6 | 43 | 9 | 1 | 44 | 45 |
| Nevada | 7 | 25 | 5 | 44 | 10 | 47 |
| Oregon | 8 | 33 | 38 | 4 | 18 | 36 |
| Utah | 9 | 12 | 10 | 22 | 5 | 15 |
| Indiana | 10 | 11 | 15 | 20 | 2 | 25 |
| Delaware | 11 | 50 | 41 | 2 | 6 | 3 |
| Michigan | 12 | 18 | 12 | 9 | 24 | 17 |
| Texas | 13 | 47 | 6 | 36 | 38 | 12 |
| Missouri | 14 | 5 | 24 | 24 | 7 | 9 |
| North Carolina | 15 | 3 | 16 | 21 | 34 | 10 |
| North Dakota | 16 | 19 | 20 | 27 | 3 | 13 |
| Colorado | 17 | 7 | 14 | 37 | 14 | 43 |
| Tennessee | 18 | 24 | 8 | 47 | 31 | 24 |
| Washington | 19 | 41 | 6 | 49 | 27 | 19 |
| Arizona | 20 | 22 | 17 | 40 | 8 | 6 |
| Idaho | 21 | 29 | 26 | 12 | 4 | 48 |
| New Mexico | 22 | 20 | 31 | 41 | 1 | 8 |
| West Virginia | 23 | 15 | 28 | 18 | 17 | 29 |
| Kentucky | 24 | 17 | 18 | 14 | 36 | 49 |
| Virginia | 25 | 14 | 35 | 11 | 32 | 41 |
| Wisconsin | 26 | 30 | 37 | 7 | 23 | 37 |
| Oklahoma | 27 | 8 | 33 | 39 | 19 | 1 |
| Nebraska | 28 | 31 | 21 | 10 | 41 | 11 |
| Pennsylvania | 29 | 46 | 19 | 17 | 21 | 42 |
| South Carolina | 30 | 4 | 34 | 31 | 30 | 26 |
| Mississippi | 31 | 10 | 27 | 34 | 37 | 5 |
| Georgia | 32 | 6 | 36 | 29 | 28 | 39 |
| Maine | 33 | 38 | 22 | 8 | 43 | 32 |
| Kansas | 34 | 35 | 23 | 38 | 20 | 14 |
| Illinois | 35 | 36 | 13 | 33 | 40 | 40 |
| Massachusetts | 36 | 39 | 11 | 13 | 48 | 50 |
| Hawaii | 37 | 16 | 47 | 30 | 11 | 28 |
| Ohio | 38 | 42 | 44 | 32 | 9 | 7 |
| Rhode Island | 39 | 40 | 29 | 25 | 45 | 31 |
| Alabama | 40 | 23 | 30 | 50 | 15 | 18 |
| Louisiana | 41 | 37 | 32 | 48 | 33 | 4 |
| Iowa | 42 | 48 | 42 | 15 | 35 | 35 |
| Maryland | 43 | 32 | 45 | 19 | 42 | 33 |
| Vermont | 44 | 45 | 39 | 16 | 49 | 16 |
| Minnesota | 45 | 44 | 46 | 28 | 26 | 34 |
| Arkansas | 46 | 34 | 40 | 46 | 29 | 23 |
| Connecticut | 47 | 27 | 43 | 26 | 50 | 21 |
| California | 48 | 28 | 49 | 45 | 16 | 22 |
| New York | 49 | 13 | 48 | 43 | 46 | 38 |
| New Jersey | 50 | 49 | 50 | 42 | 47 | 30 |
* 1 is best; 50 is worst
Source: Tax Foundation